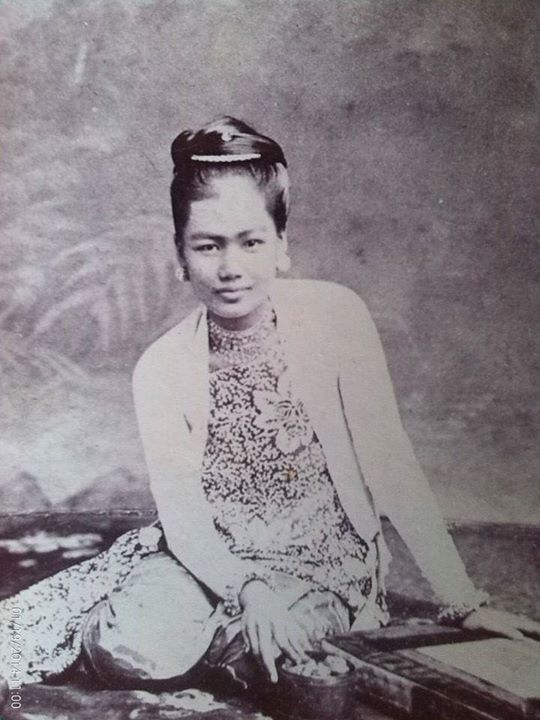 1880s
A favourite daughter of King Mindon: the Princess of Naungmon.
people King Mindon Princess of Naungmon
The Princess of Natmauk and Naungmon (Natmauk Naungmon Minthami) was the daughter of King Mindon and his consort Tharazin Myoza Minbura. Eventually she was raised to the title Suriya Mallavadi and then promoted to Sri Padma Devi. Born at the palace in Mandalay in 1859, she died in Rangoon during the British occupation.
This portrait was taken at Mandalay palace in the early 1880s when she was in her 20s.
Explore more in Late Konbaung Myanmar and the English Wars (1824-1885AD)