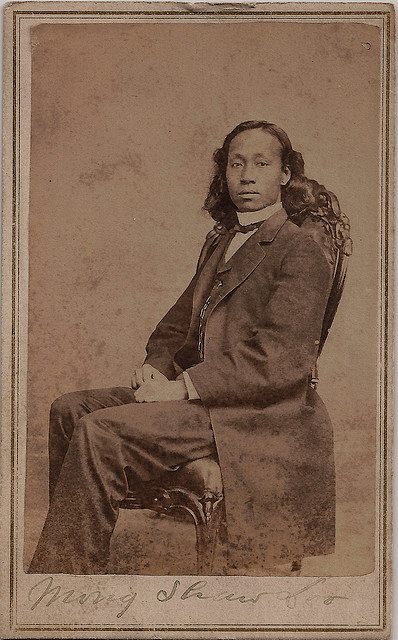 event_note History Timeline
1858 - 1929
The first student from Myanmar to study in US
room United States
people King Mindon Maung Shaw Loo President Andrew Johnson
The first Burmese student to come to America (and perhaps the first Burmese ever in America) was Maung Shaw Loo, who travelled from his native Moulmein to Lewisburg, Pennsylvania in 1858, just before the American Civil War. This photograph of him was taken in the little town of Goshen, Indiana, c. 1865.
In 1857, aged 17, Maung Shaw Loo left Burma to study in Calcutta. During the Indian Mutiny in 1858 he stowed away on a ship for America; when he was discovered on board he managed to negotiate staying on as a cabin boy. Arriving penniless in the US, he did odd jobs to survive, before enrolling at the University of Lewisburg (now Bucknell), in Pennsylvania, where he studied Greek, Latin, Philosophy, History and Science. He went on to study at Cleveland Medical College, becoming the first Burmese physician trained in the West.
During the 1860s, Maung Shaw Loo travelled widely across America giving talks about Burma, which is probably what brought him to Goshen, Indiana, where this portrait was taken. He was clearly a man who knew how to win friends and take every opportunity life presented: in 1867, he even managed to meet then US President Andrew Johnson and persuade the president to write him a letter of recommendation to King Mindon in Burma.
Maung Shaw Loo eventually returned to his native Moulmein as Dr. Shaw Loo and worked for many years as a physician and educator until his death in 1921.
Explore more in Late Konbaung Myanmar and the English Wars (1824-1885AD)